Welcome
Experience the finest of authentic Indian cuisine at our new location in Wayne, NJ.

VIEW MENU
About
The Blokhra Family is proud to introduce our new restaurant Paheli in Wayne, NJ. Our interest in opening was inspired by our partner Nimma Reddy. He brings with him 20+ years of experience serving our neighborhoods with the authentic flavors and warmth of Indian hospitality. . It's our pleasure to now serve you and become a trusted member of our Wayne, NJ community.

ORDER ONLINE
Our Team
The people who serve you have been here. Our consistency comes from our team who have been with us for many years. We are happy to be familar faces for all our guests who are like family.

Nimma
A computer analyst by profession and chef by passion, Nimma chose to pursue his first love (cooking) and soon found fans for his recipes all across the country. Highly regarded for catering for massive events, Nimma brings his personal flair to Indian cuisine to Wayne, NJ after successfully launching his restaurants in NY, central NJ and Connecticut.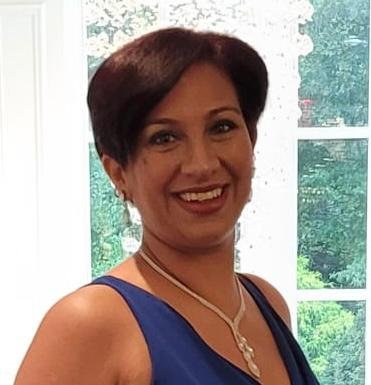 Jenny
Siriranjini is a corporate professional by trade, and runs an organization along with her husband. She has a passion for food and the hospitality business, and decided to join us and help launch our restaurant in Wayne, NJ. She lives with her husband and two daughters in Wayne, NJ. We are honored to have her manage our dining and staff!!
Sandeep Singh
A meticulous and proficient Tandoori Chef, he brings his expertise in marination, ingredient preparation to our kitchen team. His grasp of varied cooking styles and techniques significantly streamlines our culinary operations. We're pleased to have his culinary skills contributing to our establishment.
Alberto Ortiz
A versatile Continental Chef, his adeptness at various cooking styles greatly enriches our menu offerings. His culinary versatility makes him a valuable asset to our team.
Contact  Us
We want you to have the best possible experience at our restaurant and website. Please let us know your comments, suggestions – what you like and what you think we could improve.
Paheli Indian Cuisine
1210 Hamburg Turnpike
Wayne NJ 07470.
Phone: 973-987-3089

Hours of Operation
Daily – 10:30 – 10 PM CLOSED ON TUESDAYS